Is this Orgyia leucostigma – White-marked Tussock Moth?
Homeowner says there are thousands of them on her garage and trees (haven't confirmed type of tree she has them on, she thought it might be an Ash tree).
She would like to know if she needs to do something for treatment? Should they be concerned about damage?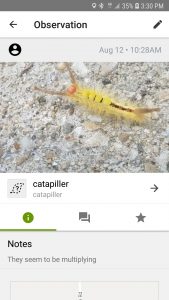 Thanks!